Business Spanish Training
12 Years of Corporate Knowledge and Experience to design a world-class course that is tailor made for your organization.
Would you like to have a functional Spanish-speaking team in just a few weeks?
If so you've come to the RIGHT place!
Visual Link Spanish™ specializes in Business Spanish training customized for you! Corporations, businesses, and government organizations have used Visual Link Spanish™ to provide Spanish training and business Spanish for thier employees since 1995. Click here to see a few of the organizations whose employees have successfully learned business Spanish using the Visual Link system and its supplements.
Business Spanish Training Price Quote (FREE)
You can receive quantity discounts when purchasing multiple courses as well as having us build you a custom Spanish course for your specific industry and business. For a customized price quote for your business please contact us: support@spanishprograms.com
Why Visual Link Spanish™ Training is Successful
Employees who use Visual Link Spanish™, proven training system, will quickly and easily learn to speak and converse in everyday Spanish. With Visual Link Spanish™, time isn't wasted memorizing only vocabulary words and grammar rules. Employees' time is spent learning to speak and converse. Our Business Spanish training programs get employees speaking and conversing in Spanish from day 1! This gives your business the competitive edge to pull away from the competition.
Business Spanish Course Implementation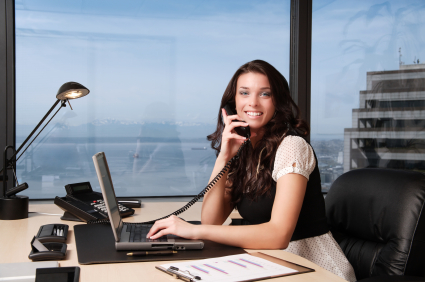 Guided Self-Study - The easiest and most effective way to implement business Spanish is the guided self-study training.
Company supervisors are provided with a 5-10 minute tutorial for employees to watch. This tutorial spells out the Level I course and how our Spanish training works.
Employees are also given a "study guide" to help them keep up and keep on track with the Spanish training. Since individuals learn at different paces, a schedule is provided for individual accountability as they study the course.
Our Business Spanish Training System includes online exams which are taken after each section of the course. Supervisors can "Log In" and see which employees have taken the exams and track their personal progress. Accountability is good motivation for the workplace and for those participating in the self-study course.
(Optional - but recommended for best results) Visual Link™ can create personalized custom training modules that can be uploaded and accessed from your server or from the internet. This makes it possible for all of your employees to have access. This custom module includes personalized Spanish training lessons that teach Spanish words and sentences specific to your company's needs.
Course Materials
The materials you will use depends on how we help you customize your Spanish training to fit your organization' needs. One example from a previous company: Each employee was provided a copy of the entire Visual Link Spanish™ training course to learn conversational Spanish. As they were learning the conversational Spanish taught throughout the entire course, employees were also given access to a personalized Spanish training module, which we had created and personalized just for their company. This module had words, phrases, and complete sentences specific to the company's needs. This module was embedded with tracking so the manager could track personal progress of individuals. As a part of the Level I Course each employee received a Conversation Mini-manual; which is perfect for learning as you go. Also, each employee, received 10 Audio CD's of the Level I Course to learn during their commute or lunch hour. Remember this is just an example, we will help you customize your business Spanish training package to fit your needs and budget.
Here you can preview a few of the interactive lessons and see how simple we've made Business Spanish Training:
Here is what just a few people have said about the effectiveness of Visual Link Spanish™:
"Personally I think it [Visual Link Spanish] is the best well prepared course on the market and on the internet. With such a wide explained range of vocabularies, reach information, and VERY friendly in use language method how to learn it."
Ligia Kilinski-Herschel
South Africa
... I've tried others courses but with your course, I've become conversational, in Spanish, and I learned to speak in complete sentences after the first week. I highly recommend this course to anyone who wants to learn Spanish. It really works!"
Matthew Tribe
... Just wanted you to know how much I am enjoying the lessons. I had previously tried learning Spanish from some audio tapes, and also had a Spanish grammar book, but your system is by far the best. It is wonderful to be able to hear and see the words and phrases at the same time."
Joy Outka
If you would like more information about how Visual Link Spanish™ can help your business learn Spanish fast, please
contact us at support@spanishprograms.com
Visual Link Spanish™ has a proven system to work fast to bridge communication gaps and truly get the individual "speaking" fluent Spanish!
Benefits of using Visual Link™ for your Spanish Training needs:
Improved Efficiency
Improved Productivity
Customization - We can customize a supplemental module that works hand in hand with our Level I Course that teaches your company "industry specific" words and phrases.
Bridges Communication Gaps between Employees
Bridges Communication Gaps between Customers
Improved Teamwork Between Employees
Fewer Accidents, Safety Violations, and Injuries
Fewer "Quality" Mistakes
Less "Re-Work"
Quantity Discounts Available
Network Licence's Available
Technical Support Every Step of the Way
12 Year Experience - Proven Track Record
Visual Link Spanish™ is the answer to your Spanish training needs!