Spanish Travel Phrases and English to Spanish Words
Spanish for Travelers
Planning a family vacation to travel Mexico? Then you might find a few Spanish phrases or Spanish words necessary for your travel convenience. Whether you need English to Spanish words for Mexico travel or Spanish travel, you will find the following interactive lessons useful for learning simple Spanish phrases.
Greetings:

Spanish Travel Lesson

Survival Expressions:

Spanish Travel Lesson
Now that you have learned some useful Spanish travel phrases and words, below you will find useful information that will help you enhance your vacation and ensure safe travel. Just as translations from English to Spanish language differs, Latin American culture differs from that of the United States. Latin culture is also fun and interesting. To better understand the place you are visiting, you should learn a few things about the culture and what you should and should not do while traveling in Latin America.
Speak Spanish to the Natives
Don't be shy about speaking Spanish with native speakers. People in Spanish-speaking countries are very friendly and enjoy helping others - especially travelers. It makes them feel good to see others learning their language and exploring the Latin culture. You could easily learn a few common Spanish phrases to help you start a conversation with a native Spanish speaker.
Don't worry about making mistakes or feeling embarrassed. The native speakers will be patient and understanding if you don't speak perfectly. If you can't understand them, ask them to speak more slowly.
International Travel Tips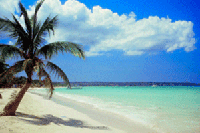 Speak Spanish to native speakers as much as possible. You will learn the most doing this, and will become conversational in Spanish more quickly.
For traveling safety, do not wear expensive jewelry, watches, or carry your pocket PC. Pickpockets are looking for them. Carry money hidden under clothing. A money belt, for instance, can keep your money safe from pickpockets. If you use a purse, keep both hands on it at all times. Keep it far from edges of sidewalks where bicyclists, runners, and even motorists can grab it. Wear backpacks on the front of you.
Do not leave luggage or possessions unattended at any time during your travels.
If you drive or rent a car, make sure you have cash with you. If police in Latin America stop you, it is expected that you will pay them to be let go. The expected amount varies from region to region, but 3 ten dollar bills is a good amount to carry.
Be very careful crossing streets in other countries - especially in Central and South America. Pedestrians do not have the right-of-way in Latin America. Motorists will not slow down for street-crossers so look both ways - twice!
Enjoy your travels or vacations to Spanish-speaking countries. The more you know about the language and the culture, the more you will enjoy your trip. Here is some more good information on traveling to Latin America.
Learn Spanish for Free
If you are serious about learning Spanish and would like to become conversational before you go, get started now. This fifteen minute lesson will teach you sentences and phrases that will leave you speaking Spanish.