Benefits of Learning Spanish
The benefits of learning Spanish are many and varied. Self-improvement is one of the biggest benefits our customers mention. Another fun benefit is being able to communicate better on your next trip to Mexico. See a more extensive list of the benefits of learning Spanish below.
Try a Few Free Lessons to feel some of the Benefits of Learning Spanish - satisfaction and achievement.
Visual Link Spanish™ Testimonial
"Thank you so much for the Visual Link Spanish program. I am amazed by how much I have learned so quickly. I teach English as a second language. Right now all of my students speak Spanish. I can teach them English without knowing Spanish, but learning Spanish has helped me become a better teacher and friend to my students. Recently, I was helping the family of some of my students. I was in a situation where I was waiting with the mother, who spoke no English. She was very patient with me and I was able to understand most of what she said and express most of the things I wanted to say in Spanish. I am only on lesson 10, but I will soon finish all of the lessons."
Laurel Parmley
What are Some of the Benefits of Learning Spanish?
Keep Your Brain Sharp
Self Improvement
Improve Your Resume
Make Yourself More Marketable
Help Stave Off The Affects Of Alzheimer's
Gain a New Hobby: Stop Wasting Time Watching TV
Achieve High Levels of Satisfaction
Master a Goal
Help Others In Need (who speak Spanish)
Communicate with friends, relatives or coworkers better
See the benefits of learning Spanish using the Visual Link® Languages method: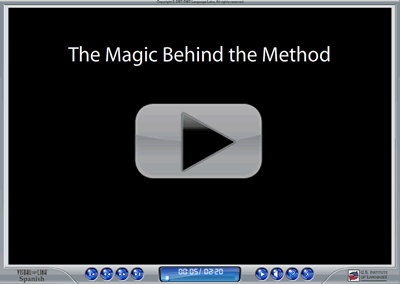 Now that you've seen some of the benefits of learning Spanish, be sure and try some of our free lessons and find out how stimulating self improvement can be as you start on your path towards fluency in Spanish.