Can 40 dollars change your life? YES – if you spend them wisely.
Lifetime membership in Visual Link Spanish Digital Learning Center is exactly what you're looking for. For only $39.99, you receive access to an award-winning language learning platform.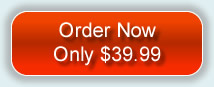 DLC accommodates your needs from the beginner through intermediate to advanced and fluent levels. We surveyed thousands of our customers and over 1,000 school teachers to create these fun interactive lessons that will help you improve your Spanish, boost your vocabulary and expand the knowledge of Spanish culture. You will find this platform helpful no matter which level you're at right now, and it will grow with you, meeting your needs as you progress.
Here's why you will love the Lifetime Membership in Digital Learning Center from Visual Link® Spanish:
Verb Conjugation and Drills - Quiz yourself in ALL major verb conjugations in Spanish with over 5,000 conjugation drills -including past, future, subjunctive, conditional and more!
New Vocabulary - Learn over 700 additional vocabulary words using the signature Visual Link Spanishstyle.
Pronunciation - Brush up on the 5 most commonly mispronounced Spanish sounds.
Culture: learn 40 essential culture topics.
Newspapers and Dictionaries - Valuable links to Spanish newspapers and an online Spanish-English dictionary are provided.
EASY ACCESS, NOTHING TO INSTALL - The course is strictly online and doesn't require installation of CD-ROMS. You can access the DLC anywhere you have an internet connection!
*This post features a special offer only available through the link provided. Regular website prices differ.