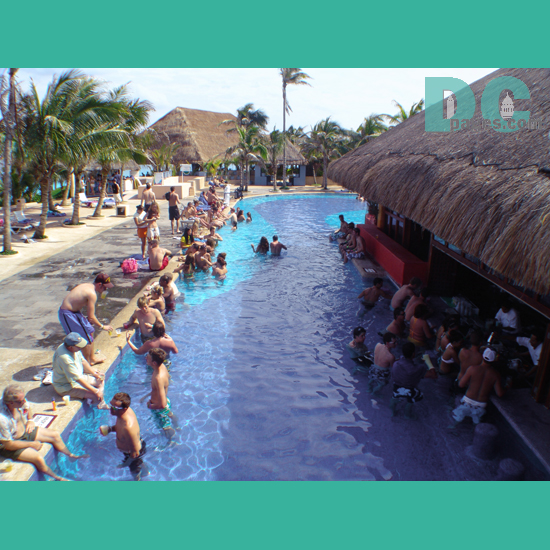 If you drink alcohol in social situations, then you will probably find yourself at a bar at some point. You should be able to find a bar no matter which country you visit. Take a few minutes and learn this helpful Spanish vocabulary for the bar.
bar | bar/cantina
bartender | cantinero
cocktail waitress | mesera de bebidas
liquor bottle | botella de licor
beer | cerveza
tap | cerveza de barril
wine | vino
cork | corcho
corkscrew | sacacorcho | titabuzón
bar (the one you sit at) | barra/bar
bar stool | asiento
coaster | porta vaso
ashtray | cenicero
lighter | encendedor
cigarette | cigarro/cigarrillo
Can I buy you a drink? | ¿Puedo comprarte una cerveza?
Would you like to dance? | ¿Te gustaría bailar?
No more. | No más.
Challenge: Visit a bar where you can practice your Spanish (if you're 21+ in the US, or 18+ elsewhere).
Tip: Don't drink so much that your Spanish (and speech in general) becomes incoherent.