1.  Flan: A flan is a type of open-topped pie that could be compared to a custard tart. It is one of the most popular desserts in Spain and Latin America and served for many different occasions. The classic Spanish flan is typically made up of vanilla egg custard and topped with caramel sauce, but there are many different versions out there.
2. "Pastel de Tres Leches" or "Tres Leches Cake" is named for the three milks in the soaking liquid (Leche means milk in Spanish). The three milks in the soaking sauce for Tres Leches are sweetened condensed milk, evaporated milk and heavy cream. Tres Leches Cake is extremely dense and moist, almost like a custard. Tres Leches is sweet and delicious, but differs from the more traditional light and dry cake we are used to.
3. Churros: Most  Americans are familiar with churros. Most of us have eaten them or at least seen them at carnivals, theme parks or fairs. My best description of them is that they are the Spanish equivalent of doughnuts. Instead of a ring like a doughnut, "churros" are long, straight, and usually have ridges.
4. Arroz con Leche: This is a thicker, creamier  and more fragrant version of rice pudding.  Arroz con Leche is made by slowly cooking rice with milk and sugar flavored with nuts, vanilla and orange zest.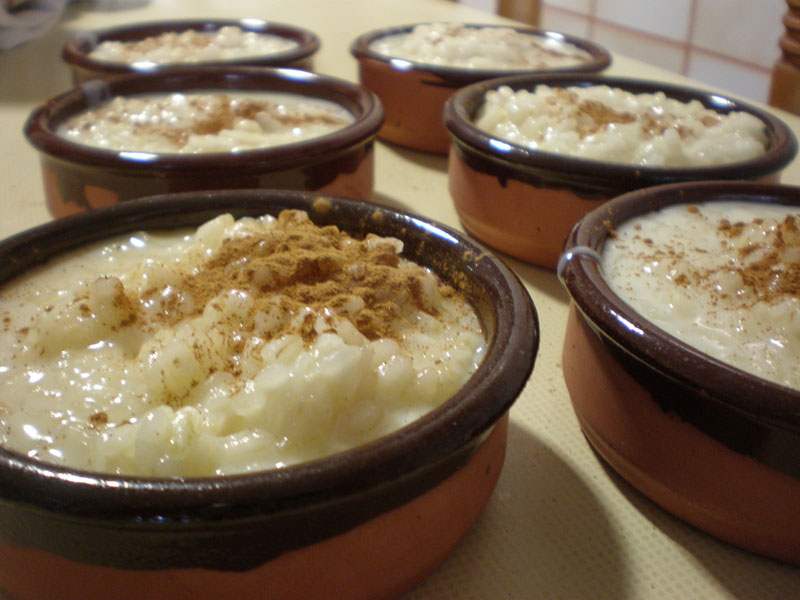 5. Empenadas: Many of us are familiar with savory empanadas – delicious pastries stuffed with beef and egg, chicken or vegetables. However, dessert empanadas can be equally satisfying. Many are created using fruits such as strawberry or pineapple.